Policy Fora September, 17, 2015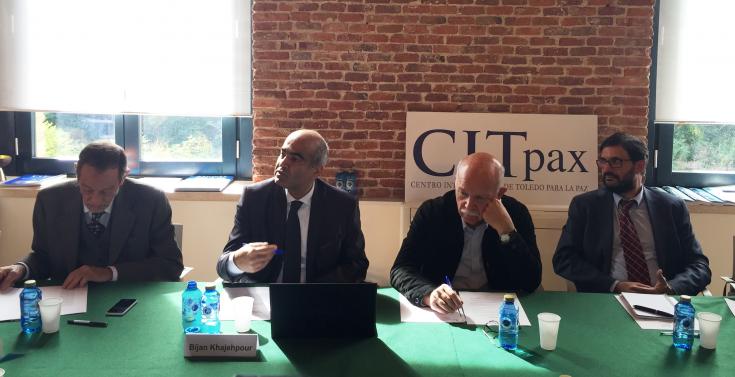 The Toledo International Center for Peace organized another round table for its "Iran Dialogues" series this past Thursday, September 17th at its Madrid office. It had the pleasure of welcoming expert Bijan Khajehpour, a managing partner at Atieh International.
Mr. Khajehpour shared his insights on the effects that the paramount nuclear deal might have on the Iranian political scene, their national economy as well as the global one. He inescapably focused on the energy sector, but stressed the impact on the gas markets more so than the oil ones. Once finished, questions and comments were brought forward by Roberto Toscano, Former Ambassador of Italy in Iran and Emma Hooper, Senior Researcher CIDOB, amongst other members of the round table. All in all, this was yet another enlightening discussion to add to our ongoing "Iran Dialogues".