Public Event
Another Year without Peace? The Politics of Israel and Palestine
Tuesday, Jan 25 2022
Friday, 28 January 2022 - 12:00 CETThis debate organized by Fundación Alternativas and CITpax will focus on the current political dynamics both in the post-Netanyahu Israel, on the one side, and in the occupied Palestinian territories (Gaza Strip and West Bank) and Jerusalem, on the other. We will make a re-assessment of the political barriers and opportunities regarding the reopening of negotiations, including: Israel: military actions, government's settlements policy, human rights violations and apartheid; Palestine: Hamas violence from Gaza, Palestinian Authority's lack of transparency Read more...
Policy Fora
Middle East: Regional Dynamics and the Role of Track II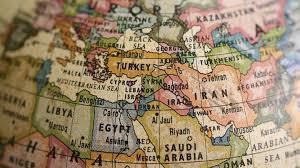 Wednesday, Dec 13 2017
On December 12-13 2017, a closed-door meeting took place in Madrid with the title "Middle East: Regional Dynamics and the Role of Track II". It focused on developments in the Israeli-Palestinian conflict, including recent developments on Jerusalem, as well as the conflicts in Syria, and Iraq. It looked at more effective ways to settle disputes, including through Track II and preventive diplomacy. The meeting involved the participation of key international and regional experts.
Policy Fora
EU Turkey Relations: changing the rules of the game?

Thursday, Nov 16 2017
Turkey's relationship with the European Union is not without challenges and changes. The recent years have been characterised by different points of friction such as the agreement on refugees or the debate on accession to the European bloc. In this context, the Toledo International Centre for Peace, in cooperation with the Royal Elcano Institute and with the support of the Ministry of Foreign Affairs and Cooperation of Spain, organised a closed-door meeting, with the participation of experts on Turkey as well as representatives of the EU, Think Tanks, Universities and the private sector. The m Read more...
Pages