Policy Fora July, 21, 2009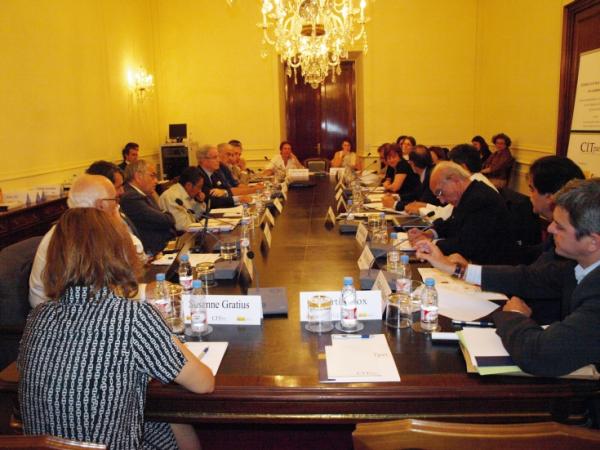 Madrid (Centro de Estudios Políticos y Constitucionales - CEPC), 20 - 21 July 2009
CITpax organised a Seminar in Madrid, on 20-21 July, to identify the causes and possible solutions to the current disagreements in Bolivia.  
The project of the current President Evo Morales called "Bolivia's Refoundation" was initiated three years ago and culminated with the approval, via referendum, of the new Constitution on 25 January, 2009. However, the negative vote of the Media Luna Regions, as well as the doubts voiced by the opposition regarding the viability of the Constitutional Project, constitute a risk for the long-term success of the process. Consequently, at the time of interpretation and implementation the Constitution, the will and skills of the parties to achieve consensus through a plurinational space of conflict resolution are essential.
The meeting aimed at finding formulas to match the new Plurinational State that emerged after the approval of the new Constitution, with the Autonomic Regime. Therefore, representatives from both the Government and the Media Luna Autonomic Region met with renowned Spanish politicians to compare, debate and suggest solutions to the conflict by taking Spain as a case study. Representatives from indigenous, academic and international organizations also took part in this meeting.