Policy Fora July, 3, 2015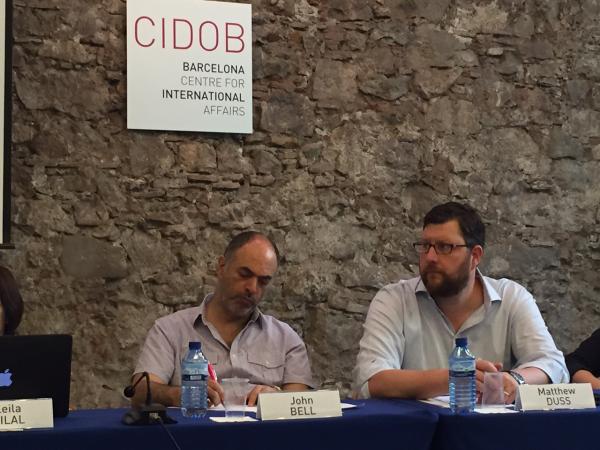 The Toledo International Center for Peace (CITpax), the Barcelona Center for International Affairs (CIDOB) and the Foundation for Middle East Peace (FMEP) - with the support of the Barcelona City Council - organised, on July 2-3 2015 a closed-door roundtable on "New Politics & Governance in the Middle East – Building for the Long Term".
This initiative builds on a first discussion held in May, 2014 in Madrid, hosted by CITpax that gathered young political actors from the Middle East and Europe regarding new roads for politics in the region.
The purpose of the second meeting was to discuss the initiative and a process ahead as well as to begin to look at specific ideas for the future. It also looked at Europe's involvement in the region and whether it can play a supportive role in the long term, especially looking at the Israel-Palestine conflict. It also sought to analyse the regional dimensions and explore more innovative long-term solutions for the Israeli-Palestinian conflict.