Mediation October, 27, 2016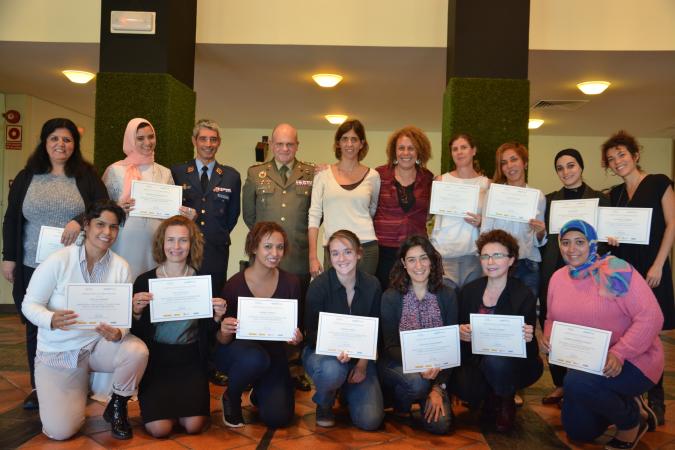 On October 23-27 2016, the Toledo International Centre for Peace (CITpax) with the support of the Spanish Ministry of Defense, the Spanish Ministry of Foreign Affairs and Cooperation and the City Council of Barcelona, organised a training workshop on MEDIATION AND CONFLICT RESOLUTION FROM A GENDER PERSPECTIVE, addressed to women from civil society with a capacity to reach out to decision-makers.
Besides the overall objective of familiarising women with the techniques and main tools in the field of mediation, the course aimed at sensitising the trainees to the need of active participation in conflict management, both open and latent; strengthen the processes of social dialogues and the civil participation of women; and promote women's capacities in mediation and conflict resolution. The workshop also aimed at fostering the creation of a network of women both in the region and their respective societies with a multiplying effect.
The four-day workshop was facilitated by Fadhila Mammar, Adviser of CITpax and Cynthia Petrigh, Mediation Support Team at the OSCE, and involved the participation of 14 women from the following countries: Spain, Tunisia, Lebanon, France, Albania, Egypt, Italy, Bosnia and Herzegovina, Jordan, Libya, Greece and Israel.